Every consumer has brand favorites they always shop because they know the brand is reliable and has what they like. But for most, when they think of eyewear, they only think of sunglasses or fashion eyewear brands with their top picks they favor.
For those who work in the industrial or labor-intensive industry, wearing protective safety eyewear is necessary. Therefore, having a brand with a few top picks where you can shop every year is important. With prescription changing over time, it is generally recommended to schedule an eye exam every two years. Even if your prescription does not change it is a good practice to replace prescription safety eyewear annually due to higher wear and tear. A small crack in the frame or lens means they are no longer impact-resistant per ANSI standards. So analyze your eyewear and have a brand you trust with your top pick to order a backup pair.
Prescription Lenses
When shopping for a pair of safety eyewear it's important to know that not all frames can be fitted with prescription lenses. Only frames that are described as "Rx ready, Rx-able or prescription" should be considered. Ideally, your eye doctor or their opticians should be consulted when making your selection so they can help advise, but not all optical shops carry prescription safety eyewear.
At SafeVision we deal exclusively in prescription-ready safety eyewear and work with thousands of optical dispensers and companies across North America. All our frames have been tested to and meet ANSI high impact standards.
SafeVision's Top Selling – PENTAX Safety Frames
We design and source our PENTAX brand of prescription safety eyewear which means consistent inventory for large businesses. Additionally, as an ophthalmic eyewear company, we ensure our frames meet rigorous standards for quality and design them specifically for prescription lenses.
When looking at our frame guide, there are multiple options to choose from, so here are our top picks:
ZT200 – Our #1 Selling Frame
These frames are perfect if you're looking to achieve a more sporty look. They come in five different color options: black/lime green, purple, gray/yellow, blue, and camouflage. Featuring soft-touch temple tips and nose pads for comfortable wear all day. The hi-visibility reflective temples are especially helpful during dusk or dawn. There is even a smoke-tinted carrier color option and comes with a brow protector and lanyard.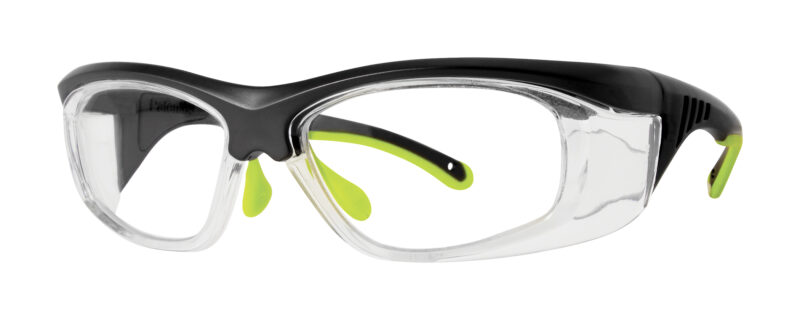 D490
These are our most popular frames for those who do not require a "wrap" aka sunglass style and prefer a more traditional pair of safety eyewear. With a unisex look, comfortable spring hinges and adjustable temple tips to fit the widest variety of tastes. The side shields can also be removed allowing these to easily double as your standard, everyday pair.

Classic 3
These frames were patterned after popular dresswear styles which makes them a great option for everyday wear and use. The spring hinges make these great for proper fitting and comfort. These come in a black demi or tortoise pattern. Also, these are a great choice for those who need progressive aka no-line bifocal lenses for their prescription due to the shape. These bring a very sophisticated look to any wearer.

GT20
One of our newest additions to the PENTAX collection is the GT20 Goggles. These are great for those who work in an environment with fine dust or chemical splashes and fumes. An elastic head strap is included along with a removable lens insert for use with or without prescription lenses.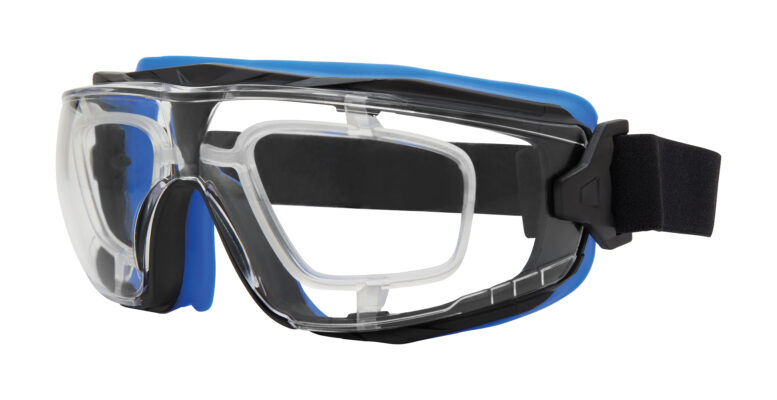 While we only named four options, we have plenty more styles to explore on our website. Click to see all the PENTAX frames.
SafeVision's Top Selling – Wiley X Safety Frames
Wiley X is one of the most trusted brands for personal protective eyewear. All of their eyewear meets ANSI Z87.1 standards for impact, and they have lots of options for both men and women alike. Here are our top picks:
Climate Control Series- Brick
The Brick frame is a classic safety eyewear style with a black matte color and a removable facial cavity seal. These are great to protect your eyes from harsh winds and dust. These frames, along with any other pair from Wiley X, come with a case and cleaning cloths.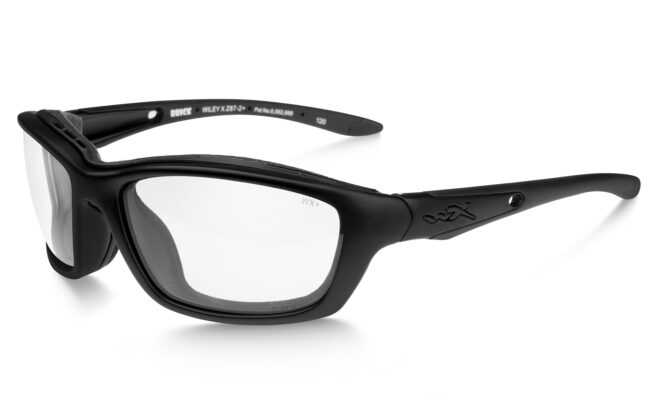 Active Series- WX Aspect
This beautiful matte demi-colored frame comes with spring hinges, making them flexible and bendable to stay secure on a wearer's head in any situation. They are Rx ready and bring a great combination of style and comfort to an active lifestyle. The frames in the active series are best paired with a Phoenix lens, a superior lens material that is tough enough to withstand virtually anything your employees can dish out. They can also be coated with an anti-fog solution and our Clear Away Easy Clean coating to keep your lenses clearer.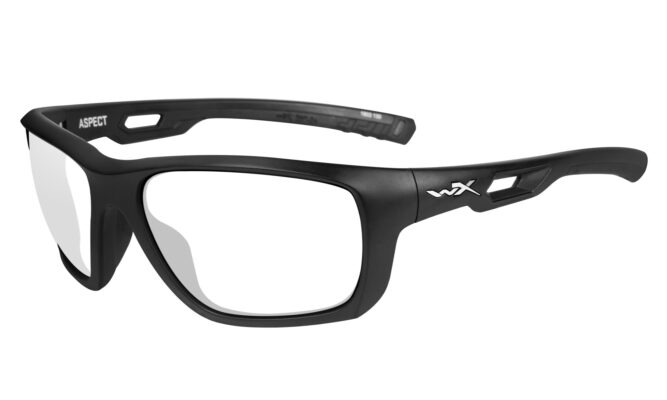 WorkSight Series- WX Serenity
This frame is an excellent option for safety eyewear to keep an employee's eyes safe on and off the worksite. They come in three colors: glass brown demi with champagne, glass crystal red with red stripes, and glass black with olive demi. These also come with a removable side shield. The Serenity frame is an excellent option for the females and males in the office and we suggest adding our Recharge coating to your prescription lenses to help protect your vision against harmful Blue light.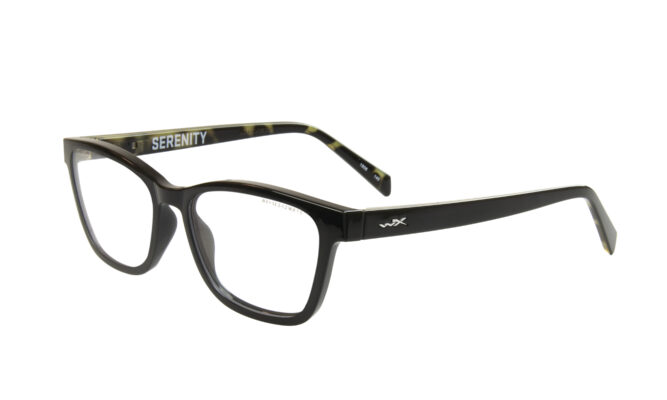 To view all of the WileyX frames, click here.
Shop Top Picks at SafeVision
If you're not sure what safety eyewear you want or need, talk with one of our experts at SafeVision and browse the selection we have on our website. If you have any other questions, feel free to contact us.